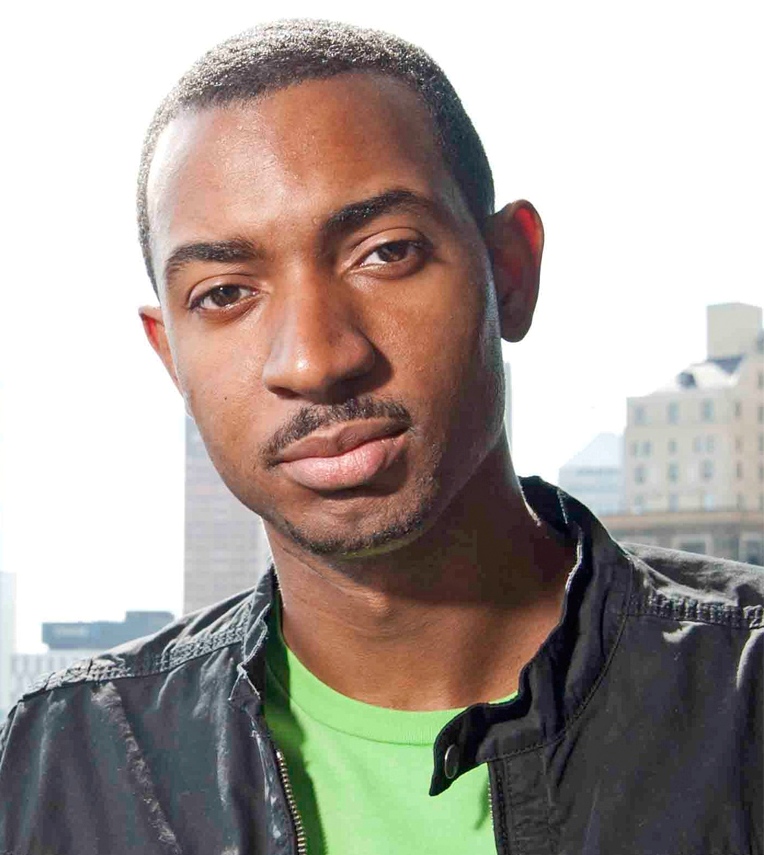 ---
James is the CEO of Pilotly, a digital research suite that enables Hollywood to make better business decisions using real-time data. Prior to that, he founded Ubi Video, a white-label streaming video platform for tier II and III cable providers. James is a serial entrepreneur who built his first company at the age of 16-- aftermarket automotive e-commerce site MJH Sound.com. While previously a visionary in automotive product planning, over the past 6 years he has focused on the media and entertainment industry and has become a thought leader in over-the-top media and consumer video consumption behaviors.
OTT Time-Shifting: A Mind-Shift Too?
USER EXPERIENCE by James Norman
---
When I was growing up, I'd get together with my family on Monday nights to watch one of my favorite shows, The Fresh Prince of Bel-Air.  I loved watching Fresh Prince because it was a good way to end the day, laughing and learning new clever jokes I could throw around at school. It was a ritual of sorts and definitely a time to enjoy with others.  Then, sometimes, if I stayed up late, I might catch a little of Get Smart or The Jeffersons on Nick at Night. By this time I would be getting tired, and while I enjoyed those shows as well, to be honest I can't remember an ending to a single episode of anything on Nick at Night.  Seems kind of odd, considering there is nothing I watch today I wouldn't want to see the end of.   If you think about it, there was something different about the TV shows of the past, something more carefree.   

Going all the way back to the 60's, and up until the 90's, television shows were very simple and quite formulaic.  You could consider most television to be almost procedural. In the same way Law and Order goes from crime to court to solution, Fresh Prince goes from the problem setup to Will finding a comedic solution (usually with a family member or friend) to closure with a family moment that clears the slate for the next episode.  I never felt overwhelmed, my brain wasn't working too hard. I never felt like I needed to see the next episode, as most times the core problem was solved by the end of the one I was watching.  When 8pm rolled around, I was always ready to watch my shows, and it's not like there was anything else on that I would rather have been watching.  This is no longer the case when you look at the modern episodic series of today.
Over the past 20 years, storytelling on TV has advanced.  You have complex storylines spanning multiple episodes and entire seasons, deep character development and a production quality that is equivalent to theater films.  We started to see hints of this advancement in the 90's with shows like X-files or Alley McBeal.  Then, at the turn of the century, DVRs hit the market.  This was just in time, because consumers had more activities coming in to their lives, and their TV shows were becoming more engaging, more mentally demanding even.  Over the next decade, we would find fewer and fewer viewers making it to the live view.  At first it was a matter of convenience, being able to time shift viewing beyond the TV schedule.  Then, as cable expanded and new networks came to market, there was more great content available than any one person could watch at time of air.  Now, as a result of these shifts in viewing habits, TV consumption has taken on a whole new direction.
Today, most people have a place and time at which they want to view their shows.  With series like Game of Thrones and Scandal, long gone are the days where you can casually miss the end of an episode, or step away from the show to grab a snack.  Viewers are immersed.  No one wants to miss a clue in a mystery that spans multiple episodes or miss a dialogue that is key to the development of their beloved character.  More often than not, storylines are so compelling now that watching one episode is not enough to fulfill our needs. This is why in 2014, according to a PWC consumer study, over 50% of adults self-identified as binge viewers, with 53% of millennials reporting that they binge watch on a weekly basis 5. In addition, as more of us view content through over-the-top (OTT) video services, we become accustomed to fewer advertisements and a playback experience that is under our control. This is why the era of appointment viewing is officially history.  With streaming technology as our enabler, we can effectively watch anything when and where we want it with ease, and any service provider that doesn't follow this edict will not fare well in the digital future.
As of 2015, over 75 percent of US pay-TV households have at least one DVR in home 1, and over 20 percent of these households have a streaming video device 2 (i.e Apple TV, Roku, Chromecast). The alternatives to scheduled TV are proliferating, and OTT video is the biggest influence in this trend.  For the first time, in 2014 streaming video availability in the home has matched broadcast TV availability 4.  It's completely commonplace to stream video today in the average US household. So if what a viewer wants isn't on their DVR, we know where their next stop is to get what they want, when they want it.
Live TV certainly isn't a relic of the past, as 47% of viewers still primarily consume this way 3. There will always be a need for timely news, exhilarating sports, interactive broadcast shows and exclusive awards ceremonies. However, live consumption has been dropping rapidly over the past few years and technology is only going to accelerate the trend.  
The time at which we consume our favorite episodic series is now completely under our control.  The term television has taken on new meaning as it has been disintermediated from the living room appliance of yesterday. Today our lives consist of a variety of screens, all of which can deliver entertainment at the touch of a button.   What an exciting time it is to be a fan of TV.   
 On-Demand TV 2014: a Nationwide Study on VOD and DVRs (http://www.leichtmanresearch.com/press/010215release.html) 
How People Use Media , GFK Research 2014 (http://www.bizjournals.com/stlouis/blog/biznext/2014/12/digital-streaming-devices-now-in-20-percent-of.html)
Who is the online streaming TV viewer , Civic Science 2014 (http://civicscience.com/who-is-the-online-streaming-tv-viewer-and-who-isnt/)
Ericcson Consumer Video Market Study 2014
Feeling the Effets of the Videoquake : Consumer Intelligence Series, PriceWaterhouseCoopers  2014 (http://www.slideshare.net/fred.zimny/pwc-cisvideoquakevideocontentconsumption)
With streaming technology as our enabler, we can effectively watch anything when and where we want it with ease, and any service provider that doesn't follow this edict will not fare well in the digital future.