OTT Video Executive Summit Overview
T he OTT Video Executive Summit brings together the top minds in the telecom and media industries to discuss how OTT is enabling new business models for both traditional Pay TV providers and new innovators, and the challenges to making that vision possible. Most of the attendees are CEOs or VPs and are key thought leaders or decision makers. Attendees and speakers come from across the industry, representing content, broadcasters, programmers, service providers, advertising, and enabling technologies.
The first Summit held in Boston was hailed by a leading analyst as an innovative event "that had the perfect size and format for the topics being discussed, and was very insightful". A senior executive from Verizon called it an "excellent chance to share ideas and insights with an extremely bright, gregarious group... a truly worthwhile, enjoyable, experience. Great job putting this together!" Now being held in the media hub of New York, this is your chance to share the experience.
The OTT Video Executive Summit is like no other conference you have attended. The format is guaranteed to make it highly strategic, educational, and lots of fun. The conference mingles industry executives and experts with a focus group of normal everyday people representing various demographics. In addition to discussions of key industry topics, the OTT Video Executive Summit is gamefied, with the winner being awarded the "OTT Genius" trophy. This conference is sure to be a thought-provoking and fun way to exchange ideas.
Why Attend?
At the OTT Video Executive Summit, we cover the hot-button trends that are impacting the industry right now. Our session topics are timely and will likely shape your working priorities when you go back to the office. You will leave having heard from the authoritative voices in the industry on the key issues affecting your bottom line.
Strategic Panel Discussions
Winner of the "OTT Genius" trophy
91% of currently registered NYC attendees are either CXOs or VPs
It was a great event! It had the perfect size and format for the topics being discussed, and was very insightful. Great meeting everyone at the event!
100% rated the Boston OTT Summit "exceeded expectations" or "awesome!"
Westin Times Square, New York
270 W 43rd Street New York, NY 10036
8:00 - 8:30

Check-In

8:30 - 8:45

Welcome

8:45 - 9:45

Session 1: State of the OTT industry Part 1-- What is OTT, what is shaping it, and where is it going?

What exactly is television today? What will it take for OTT to really be "TV"? What are the driving trends shaping the industry right now? What industry initiatives need to progress before the dust settles on the optimal business models and preferred consumer user experience? UHD/4K? TV Everywhere? HbbTV 2.0/Open IPTV? RDK? Who wins the platform device wars-- Android, Apple, Roku, Xbox, Amazon Fire, Smart TVs? Where is the industry headed?  

Moderator:

Brian Mahony, CEO and Principal Analyst,

Trender Research

Format:

Expert Panel (with Trender Panel)  

Dave Perry, VP On-Air and Multi-Platform Creative, 

VH1

Stephen Johnson, User Experience Expert, 

Time Warner Cable

Steve Davi, SVP Software Engineering, 

Synacor

Paul Hamm, CEO, 

Endavo Media

Ziv Mor, CTO and VP Business Development, 

RR Media

David Price, Head of TV Business Development, 

Ericsson

9:45 - 10:00

Morning Break

    -Fresh brewed Starbucks coffee, assorted teas

    -Soft drinks, bottled water, bottled juices

    - Fresh whole seasonal fruit, assorted yogurts

    - Mini quiche

    - Chocolate-filled croissants

10:00 - 10:15

Trender Chat #1: Teens and 20-Somethings

Teens and twenty-somethings are early adopters. They have time on their hands to try out different forms of TV, "binge watch", and explore multi-channel video experiences. Though not deep-pocketed, they are a much sought-after demographic by advertisers as influencing them will shape current buying behavior and future TV watching habits.  

Moderator:

Brian Mahony, CEO and Principal Analyst,

Trender Research

Format:

Trender Chat  

"My TV is in my pocket— a twenty-something's perspective"

Olivia Arnow, Trender  

"I know, right?— a teen's TV watching habits"

Lauren G., Trender

10:15 - 11:00

Session 2: State of OTT Part 2-- Net neutrality, industry consolidation, and the emerging OTT ecosytem

It's clear the TV/movie industry is going though a period of rapid change. The colossal shifts in consumer behavior are only matched by titanic corporate consolidations and new content strategies. ATT/DirecTV? Comcast/TWC? HBO, CBS, and Univision going OTT? Hollywood's new love for streaming original OTT content (e.g. ABC's "Point of Honor" for Amazon)? How will these mergers and content strategies change the TV landscape? And how does the unsettled backdrop of net neutrality, Netflix Speed Index, and corporate name calling shape this? Who will pay for the increased costs to support streaming video? And what about Aereo and FilmOn and new forms of content rights and cable licensing brought about by OTT/OTA? What role will legal action and regulation play?  

 

Moderator:

 Jim Turner, Head of Market Development, 

Net2TV

Format:

Expert Panel (with Trender Panel)

 

Rob Sussman, EVP and General Manager, 

EPIX

11:00 - 11:45

Session 3: OTT Consumers Part 1-- PayTV/OTT Consumers, Cord Cutters and Cord Nevers- what's really driving them?

For the most part, the "middle majority" of the TV industry is settling into a less antagonistic "hybrid" TV watching experience that blends Pay TV, big HDTV screens, with streaming and mobile video. The question is how to best do this and who profits most from this transition. But there is still a growing trend of "cord cutters" and "cord nevers" that is alarming industry veterans with the potential to upset long-established business models. Ask any university graduate what their first subscription will be in their first apartment, and usually mobile service trumps a Pay TV subscription. But is that a forgone conclusion, or are there ways to bring them back with a better TV experience-- before it's too late.

Format:

Expert Panel (with Trender Panel)

Brian Fuhrer, SVP Cross-Platform Product Leader,

Nielsen

Matt Smith, Chief Evangelist, 

Anvato

11:45 - 12:00

Trender Chat #2: Ethnic growth markets

Before we talk to the experts on this topic, let's hear from the Trenders. In this informal chat, we'll talk to first and second-generation immigrants about how they stay connected to the culture and content "back home."  

Moderator:

Brian Mahony, CEO and Principal Analyst,

Trender Research

Format:

Trender Chat  

"A new vision for Univision— mixing Spanish and American TV"

Alicia Perez, Trender  

"India dreaming and streaming— connecting to content back home"

Akshay Bhardwaj, Trender

12:00 - 12:45

Session 4: OTT Consumers Part 2-- Growth Markets

OTT is fraught with threats to the status quo, but there are still many ways to make money off growth markets and emerging trends. Here we explore a few of them: Asian and Latin American communities; binge viewers; OTT for PPV; religious streaming services; under-served inner city demographics; and opportunities to leverage OTT in different industries such as using streaming/VoD for the connected healthcare market.  

Moderator:

Brian Mahony, CEO and Principal Analyst,

Trender Research

Format:

Expert Panel (with Trender Panel)  

12:45 - 1:30

Lunch and OTT Summit Keynote

Brian will share his thoughts as both a television personality and TV executive with keen insights as to what "works" in today's fragmented entertainment market. Brian will be talking about how OTT Video, multiplatform television, and interactivity are changing the very nature of how we consume news and entertainment content today.

 

"Little Italy" Executive Lunch

 

- Italian lentil soup with pasta

- Antipasto marinated grilled vegetables, meats, cheese

- Fresh mozzarella and vine ripened tomatoes with pesto

- Hearts of romaine, caesar dressing, shaved parmesan cheese

- Pan roasted chicken, pancetta, braised escarole, natural pan jus

- Roasted prime steak, fig and thyme glaze, rosemary potatoes

- Orechiette pasta with broccoli rabe in tomato parmesan sauce

- Focaccia bread

- Tiramisu and assorted biscotti

1:30 - 2:15

Session 5: What are the economics of OTT video?

OTT certainly has the potential to be very disruptive to existing business models, but how much? How are the current economics of TV/film licensing changing? Who pays who for what and when? How about anti-piracy and content protection? How are the players responding as content windows evolve with the disaggregation of linear programming into increasingly overlapping distribution channels across various partners and devices? How do HDTV and STB/streaming manufacturers best profit from these trends? Can anyone make sense of this anymore?  

Format:

Expert Panel (without Trender Panel)

 

Ken Rudman, Head of Product Marketing, NexGuard, 

Civolution

Rob Sussman, EVP and General Manager, 

EPIX

Iddo Shai, Dir. OTT Product Marketing,

Kaltura

2:15 - 2:45

Session 6: Pay TV Trump Cards-- live sports, cable news, and other forms of exclusive content

The Olympics and then the World Cup broke streaming records. Many consumers weigh their choice of sports programming, cable news, and other sources of exclusive content, heavily when making their TV decisions. While many consumers have contemplated cord-cutting, relatively few actually go through with it, and that trend may be slowing. Why? We'll explore this question. In light of recent announcements by former Pay-TV only channels such as HBO, how safe are these "Pay TV exclusives" in the future.  

Moderator:

 Jim Turner, Head of Market Development, 

Net2TV

Format:

Expert Panel (with Trender Panel)

Matt Smith, Chief Evangelist, 

Anvato

Bonnie Optekman, former VP of Connected TV, 

NBC News

Steve Alperin, Chief Business Officer, 

Vocativ

Sudhir Kaushik, Sr. Dir. Product Management, 

Ooyala

2:45 - 3:30

Session 7: The State of TV/Video Advertising

Along with TV consumers changing how they watch and pay for TV content, advertisers are changing how they approach advertising to better control and magnify their brands. Some are embracing streaming, mobile TV, and social media as ways to project their brands to the widest audience. Others are looking at ways to more directly engage consumers. These methods include new forms of addressable advertising, interactive and chapterized YouTube videos, and brand companies creating their own Roku channels with content customized for their communities. How might this upset the TV advertising apple cart?  

Format:

Expert Panel (with Trender Panel)

 

Mike Lucero, VP Connected TV Strategy and Products, 

Ratio

Steve Davi, SVP Software Engineering, 

Synacor

Scott Rosenberg, VP Business Development, 

Roku

3:30 - 3:45

Trender Chat #3: Mom and Nana

From the "Multi-tasking Mom" who rules the roost, to "Low-tech Nana" who enjoys a quieter environment, we'll hear how parents and grandparents, and their families, interact with TV today.  

Moderator:

Brian Mahony, CEO and Principal Analyst,

Trender Research

Format:

Trender Chat  

"What Button Do I Push? Low-tech Nana speaks out"

Dorothy Rolla, Trender  

"Socks in the DVD Player? Multi-tasking Mom and the electronic babysitter"

Susan Romero, Trender

3:45 - 4:30

Session 8: You're gonna break the Internet with that thing! Could OTT really do that?

The title is tongue-in-cheek, but the topic of ensuring quality of experience for OTT viewers is a serious one. Streaming video is taking up a huge amount of bandwidth and some prognosticators claim it might even "break the Internet". Is that even possible and what are the best ways to ameliorate the situation? What part do CDNs, new encoding and streaming technologies, network monitoring, device design, and new user interfaces play?  

Moderator:

 Steve Davi, SVP Software Engineering, 

Synacor

Format:

Expert Panel (without Trender Panel)

 

Jean-Michel Planche, SVP Technology and Co-Founder, 

Witbe

Alice Bartram, Vice President of Marketing, 

PeerApp

Gene Meyer, Director of Strategic Media, 

Akamai

Marla Shapiro, Dir. Strategy and Content, 

Voddler

4:30 - 5:15

Session 9: Mobile TV, Social TV, Streaming, VoD: What's the new model for content search and discovery, how do you measure your audience, and what's a TV brand today anyway?

Long gone are the days of surfing 3 or 4 channels, or even indentifying with the content of a particular broadcaster. The way consumers search for, find, recommend, and watch live TV and recorded video content today looks nothing like 20 years ago. And the way we measure audiences and interactions has completely changed. Smartphone video is growing rapidly, and not just for YouTube and other short-form sources of content. Mobile streaming is becoming quite common, and social media is making the whole TV watching experience more communal, if not a bit more fragmented and distracted. How do TV/video brands not just evolve, but flourish in this environment? We'll discuss this as we close out the day.  

Format

: Expert Panel (with Trender Panel)

 

Bernee Strom, CEO and Co-Founder, 

WebTuner

Dave Perry, VP On-Air and Multi-Platform Creative, 

VH1

Steve Kasakitis, former VP Advanced User Experience, 

DIRECTV

Scott Rosenberg, VP Business Development, 

Roku

5:15 - 5:30

Closing and "OTT Genius" Presentation

5:30 - 6:30

VIP Cocktail Reception in Westin's "Bar 10" (invite only)
2014 Moderators
Our moderators are thought leaders in the industry.
Trender Panel
At the OTT Video Executive Summit, a Trender Panel representing people from all walks of life will participate in our discussions and in some cases present a specific perspective.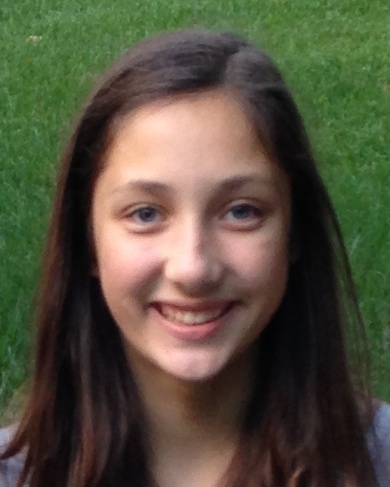 Trender, "Chatty Teen"
---
I'm an 8th grade middle school student. My interests include singing, student council, and soccer. I like to watch live TV for news, Comcast On Demand, Netflix, and various video sites on my iPhone. My favorite shows are Once Upon a Time and Survivor. I love to play volleyball and hanging out with my friends. I'm an avid reader and writer.
Trender, "India Dreaming and Streaming"
---
I'm a first generation American whose parents emigrated from India. My Dad's an entrepreneur and has worked hard to give me opportunities. I was president of my high school class and now I'm attending George Washington University. My interests include running, swimming, DECA business competitions, and I'm a huge movie buff.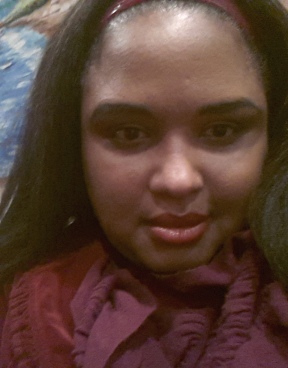 Trender, "New Vision for Univision"
---
I am a second generation Spanish speaker who watches both Latin and American TV. I am sociable, and like to network and be on top of what's happening. I watch Univision, Mundo Fox, Telemicro International and Mun 2. I love movies, soap operas, variety shows, comedy, and game shows. My interests include travel, entertaining friends and family, and dancing.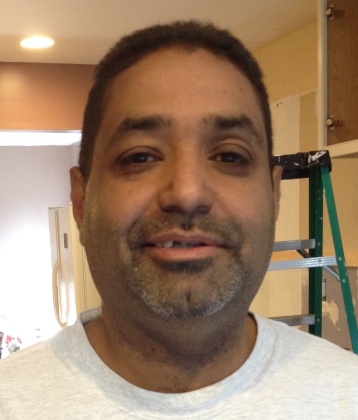 Trender, "Football, Heavy Metal, and the City"
---
I was born in Cuba and lived in Spain for two years before coming to the United States at age 7. But now I am a New Yorker first and foremost. I wake up every morning with a great view of the city from my West NY New Jersey home. When I am not working in the home improvement business, I love watching football. I also love heavy metal music, especially the oldies. My favorite show is VH1's "The Metal Show."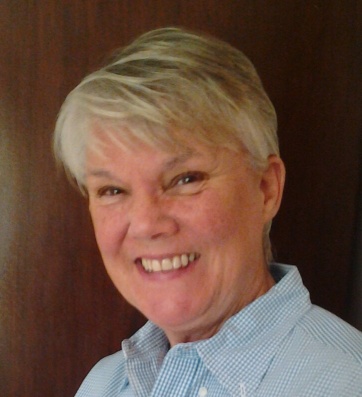 Trender, "Low-Tech Nana"
---
I am a recently retired mother of three beautiful daughters and five grandchildren. I was Director of Operations at Project Return, a group home for abused and neglected teenage girls. I was also a nursery school teacher. Born and raised in San Francisco, I moved to Connecticut as part of my husband's corporate relocation 36 years ago. My home and family are the most important things to me and the center of activity for us.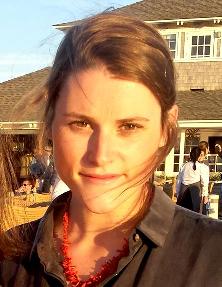 Trender, "Aspirational Twenty-Something"
---
I'm a 23 year old Vassar grad who has spent the past year living in Colorado and Vermont, teaching environmental education and taking an intensive gardening course. I love to travel, do outdoor activities, and I also really love watching TV, including Netflix, HBO Go, On Demand, Youtube, and Vimeo. Due to my dad's insistence, I just starting watching the first season of The Sopranos, and I'm loving it so far.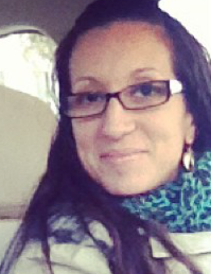 Trender, "Multi-Tasking Mom"
---
I'm a Mom with three young boys. I also work and attend school full-time. In my free time I love to read and watch movies, especially chick flicks, Sundance, and horror. It is my time to unwind when the kids are in bed and when they're up we love watching Netflix Kids. I still manage to cook dinner almost every night, go to football practice, and go to the gym. I'm busy but it's all worth it since my kids are my pride and joy.