OTT Executive Summit Overview
T hank you for your interest in the 9th annual OTT (Over The Top) Executive Summit, being held November 16-18, 2021, as a virtual/hybrid, global, three-day conference. The OTT Executive Summit brings together the top minds in video content, distribution, and technology to discuss how OTT is enabling new business models for both traditional Pay TV providers and streaming video innovators. We are planning another fantastic virtual/hybrid gathering of industry executives representing the "who's who" of the industry— including service providers, broadcasters, programmers, content producers, advertisers, and enabling technologies.
2020 OTT Executive Summit Recap and 2021 Plans:
L ast year's 8th annual (and our first virtual, truly global, and expanded three-day) OTT Executive Summit was a huge success! All in all, we had over 1,700 senior-level attendees who tuned in to learn from 130+ speakers from all over the world, and over 1,000 who watched the VOD recordings later. Our 2020 agenda included 38 sessions (25 hours of content) including: 3 market research presentations, 6 keynotes, fireside chats with 17 other executives, and 3 Trender Panel focus groups to hear what the average consumer has to say. Based on this success, we are keeping the same format in 2021 (we may add some hybrid sessions in cities around the world based on the status of the COVID pandemic in November). We hope you can join us!
Register now and spread the word. Questions? info@OTTexec.com.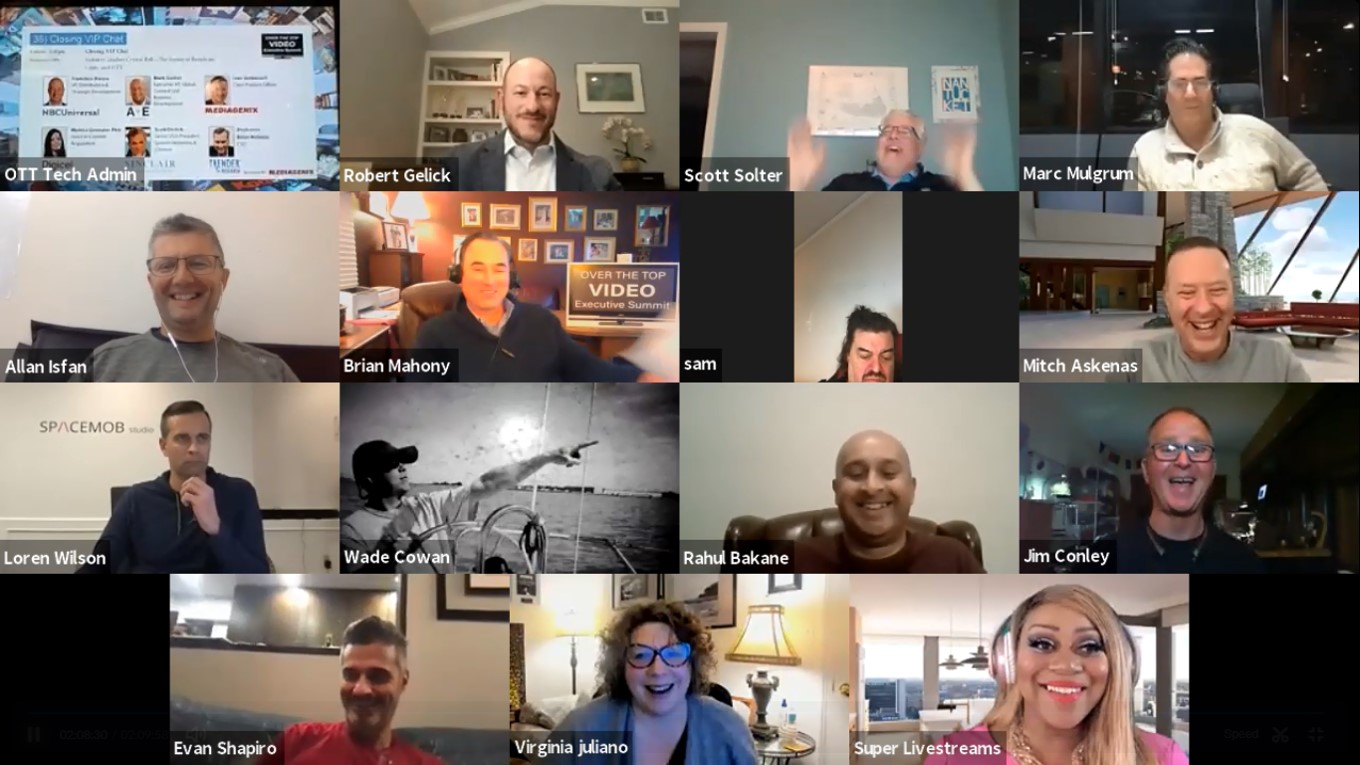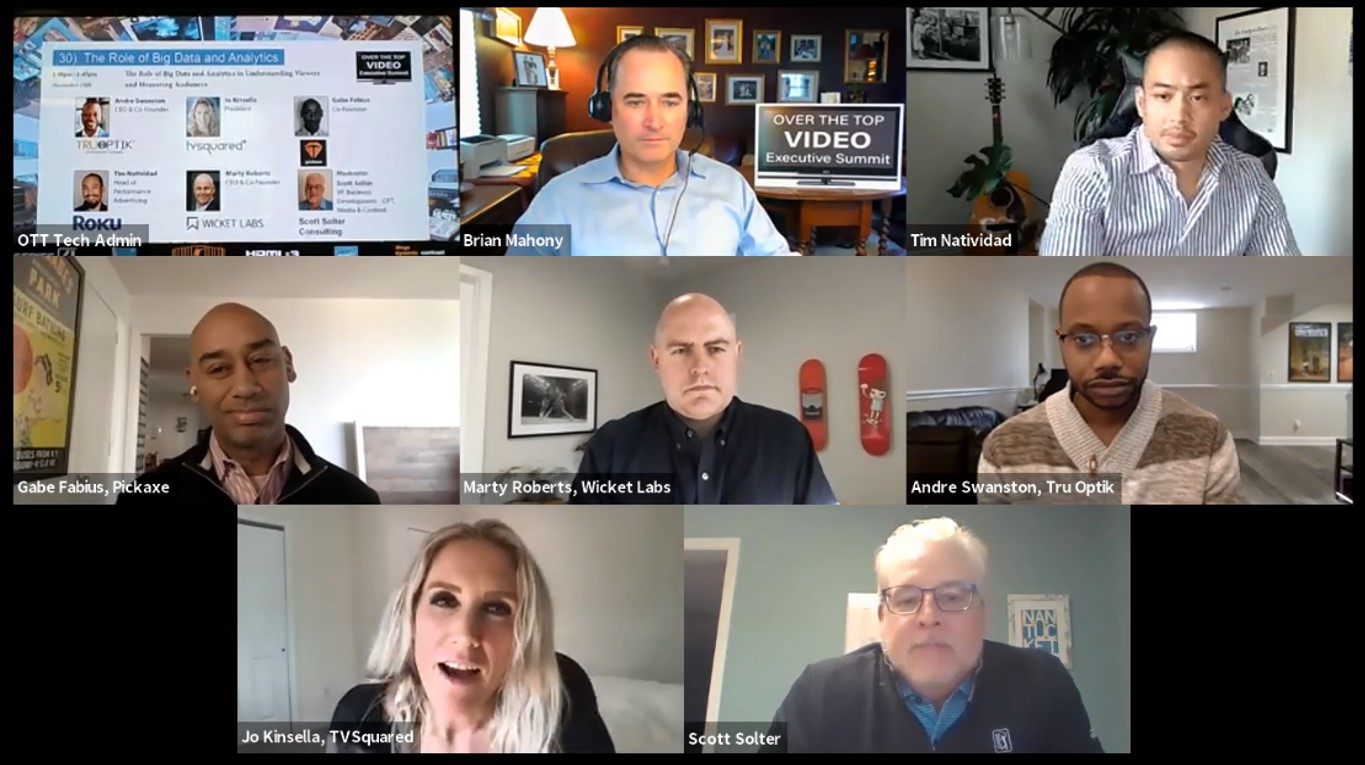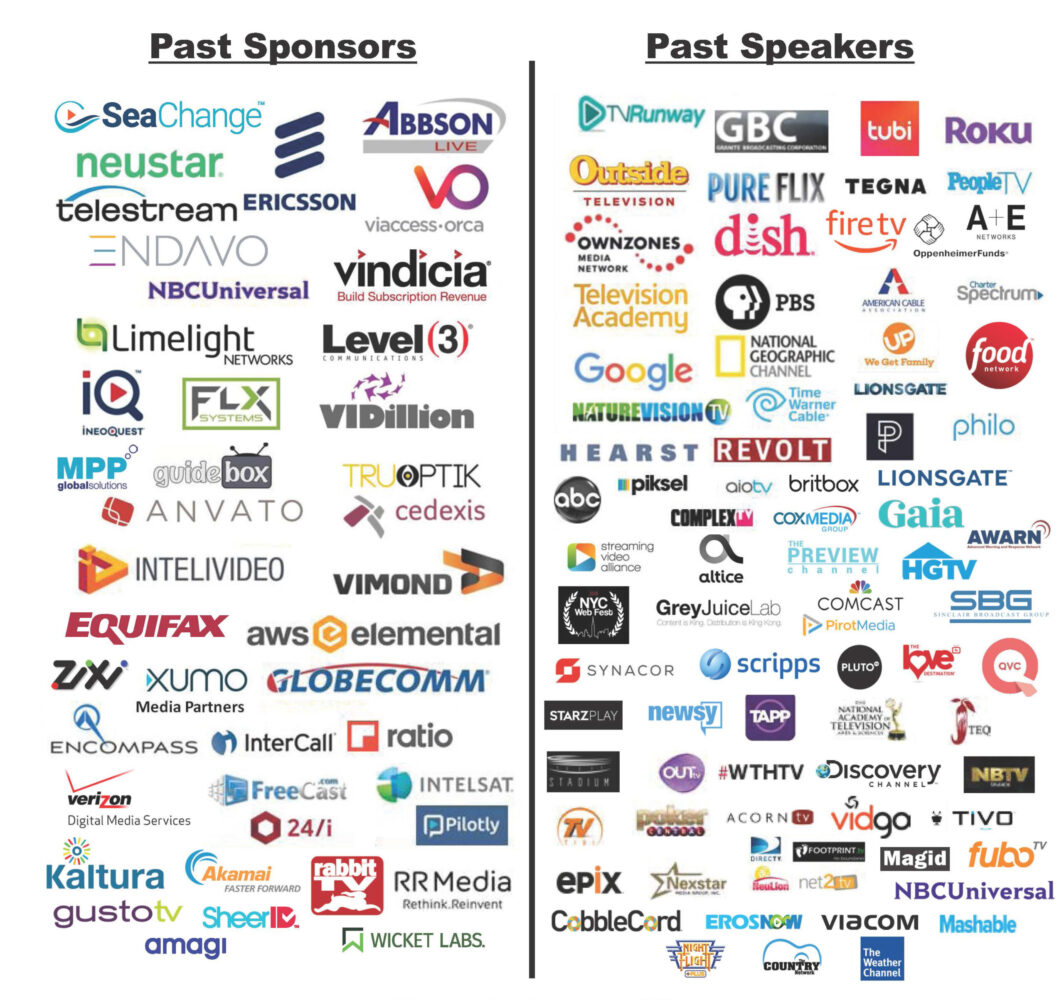 Representative Past Attendees

Profile of Past Attendees